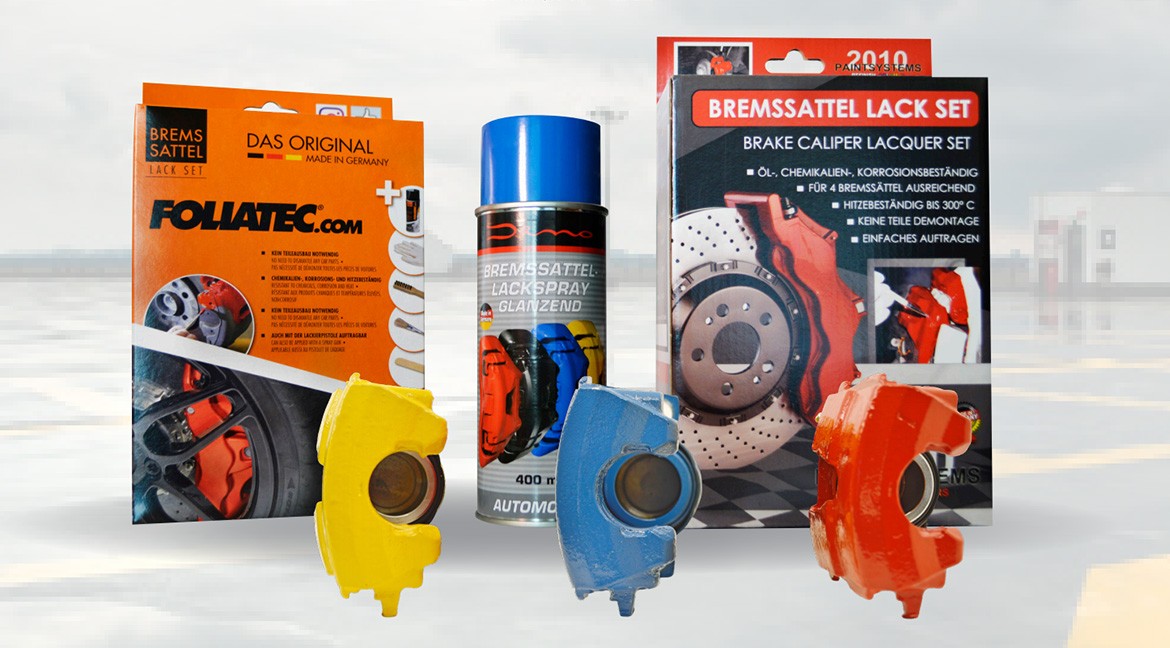 Color the brake calipers customize your car
Colored calipers for your car and For the fans need to color the brake calipers! But what should you do if only the clamps are "gray" like when they leave the factory?
Correct: you just have to use paint! But which one?
The color should be especially according to the tastes of each one, and choose a good brand of paintings.
Which manufacturer offers good value for money? Between one brand and another, an aerosol paint with a film that covers the entire clamp is preferable.
Two component paint to brush? It should be the most expensive brand product
trust or supposedly go to a cheaper product with no name.
There are large price differences in brands for the range of brake calipers, it is best to be as clear as possible when you go shopping.
In CkcAutosport, we have the products as well as Foliatec, Omp with competitive prices on the internet.
It couldn't be simpler: shake the can and spray it. you could even disassemble the chalk to paint ...
The result of impressive spray paint.
The color intensity is excellent, the color layer is only partially robust.
Fans who care about the subject, are searching the net for different brands of paint for tweezers, there are many manufacturers, and all offer a quality that is possibly suitable for tweezers. Among all these are the prices, on our CkcAutosport page, we have high quality brake paints and prices with 27 colors in the Foliatec brand, only in three different variants of lacquers, (bright, matt and "metallic") The choice Correct color is there. Certainly it is not so easy to paint is not a problem if you use each step of use step by step, using the materials provided by Foliatec, so that the new layer gives your car an image and a spectacular look.