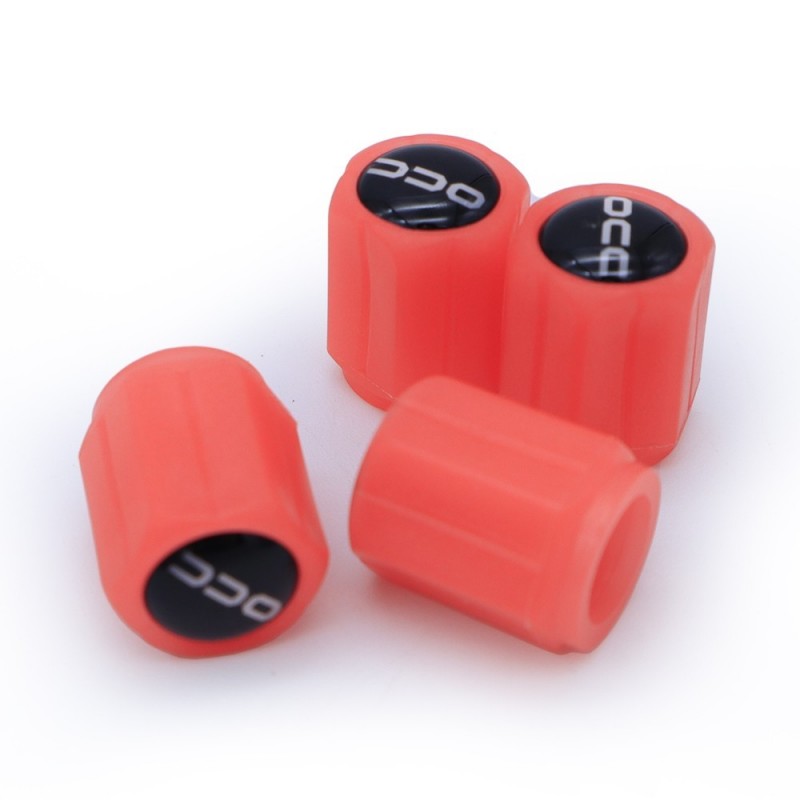 

Pack of red fluorescent universal air valve caps.
PRODUCT DESCRIPTION: Fluorescent valve caps. Set of 4 units with brand logo on the top. It achieves an attractive lighting effect when used in the dark, giving it an attractive and sporty appearance during the day.
- Red color
- Material: ABS
- Measurements: 3x1.5cm
- Warranty: 2 years
CHARACTERISTICS:
- The pack includes four pieces made of ABS.
- The plugs are fluorescent, they glow in the dark.
- They are universal, valid for all vehicles.
- Available in five different colors: red, green, purple, blue and yellow.
RECOMMENDATIONS: Charge previously with direct light.
RESTRICTIONS ON USE: Use only in private spaces or circuits.

Reviews
No customer reviews for the moment.

Products in the same category