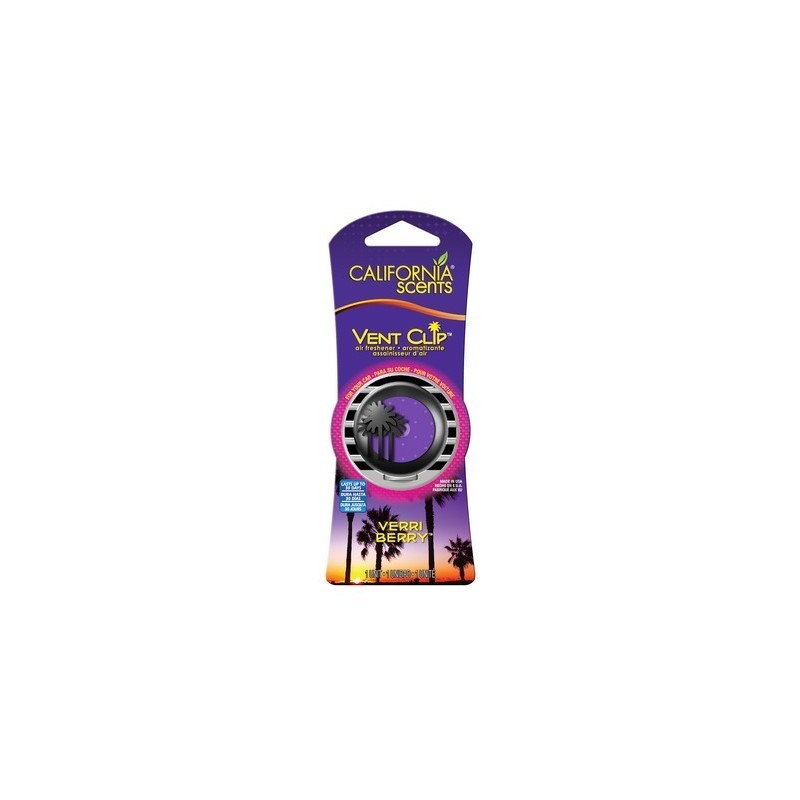 

Aroma: Strawberry
Fragrance: Verri Berry
Model: Vent Clips
Reference: VC-6302TRMC
MILES OF FRESH AUTOMATICALLY
Using the power of a car's air vents, this product is an effective way to automatically cool the interior of a car. Simply attach the air freshener to the car's vent.
Vent Clip contains 90% pure fragrance oil in solid form and offers the consumer a simple air freshening solution that is effective for 30 days.
Proudly Made in the USA.
Long-lasting fragrance for 30 days.
Easy to use.

Reviews
No customer reviews for the moment.

Products in the same category